Enjoy the mesmerising flavours of Chennai
God's Own Country
Chennai, the capital of Tamil Nadu, has a diverse population and a delectable cuisine. You are greeted by the aromas of hot and crispy dosas, vadas, sambar, as you enter the city. It will undoubtedly transport you to a new world as you enjoy the distinctive flavours of tangy and sweet infusions. Chennai has a lot more to offer visitors besides just the Southern cuisine.
The city, which is on the Coromandel Coast of the Bay of Bengal, is surrounded by beaches and has a large number of museums, art galleries, and other establishments. Chennai's architecture is truly worth seeing, as it is home to India's oldest corporation. Along with the Government Museum, the National Art Gallery, temples, and numerous historical and cultural centres.
You can be sure that the International Spice Conference 2023 will serve you the true flavours of Chennai.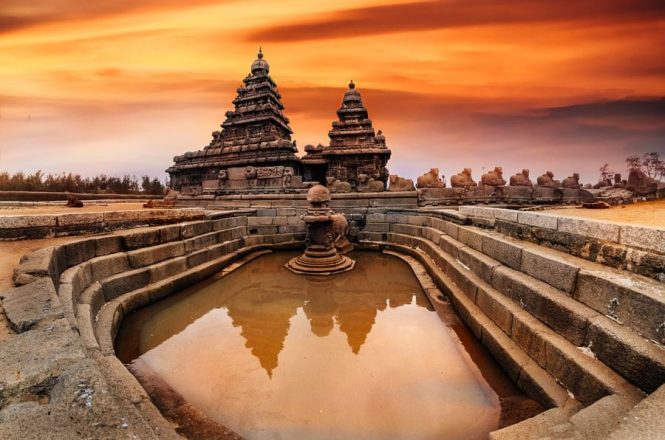 Pongal
January is the best time of the year for you to witness the cultural heritage of Chennai. The Tamil harvest festival, Pongal is a celebration of honouring the Sun for a bountiful harvest. Dated back from 200 BC to 300 AD, it is a Dravidian festival that goes on for 4 days. The decorations, Pongal dish, prayers, processions, and flour dishes make it the most celebrated and colourful festival of Tamilians.
Jallikattu
The bull taming sport, popularly known as Jallikattu occurs on Mattu Pongal day, the third day of the Pongal festival. Jallikattu is known to be practiced during 400 – 100 BC. The bulls are released onto an open ground where the participants must hold on to the bull's hump, sometimes prize money is hung on to the bull and one must aim for the prize to win the competition. It is a platform to showcase bravery.
Marina beach
Holding the title of the longest beach in India and the second longest beach in the world, Marina beach is one of the famous attractions of Chennai. Apart from the beach, the promenade named Kamaraj Salai features numerous statues and monuments of the martyrs of the World War, C. N Annadurai, M. G Ramachandran, former chief ministers of Tamil Nadu and many more.
Fort St. George Museum
Founded in the year 1644, Fort St. George is the first fortress in India that was built by the British East India Company in 1640 in the coastal city of Madras. It is home to the famous St. Mary's Church - an ancient Anglican church, a museum with artifacts dated back to British rule and Wellesley House with the paintings of the Fort Governor.
Temples
Chennai is home to numerous temples which carry the history of Tamil Nadu. The architecture of the temples is worth experiencing, and the handcraft on the stones is truly exceptional. The temples date back at least a century and it is bound to give you a historical tour of the beliefs and rituals of the natives.

.