Cherian Xavier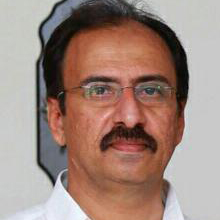 Chief Operating Officer
Plant Lipids (P) Ltd.
Cherian Xavier is the Chief Operating Officer of Plant Lipids Private Limited and running the Ground Spices vertical of the group. He is a mechanical engineer with 30 years' experience in the food industry and has handled farming, building factories, production, sales & marketing, project management, packaging development and other portfolios.
His experience in the various forms of food preservation like Frozen, Freeze Drying, Dehydration etc. coupled with knowledge on food hygiene, safety and handling have helped him modernise and set up spice facilities to the latest standards. He prefers to be a hands-on manager.
Cherian is currently serving as the Vice Chairman of All India Spices Exporters Forum (AISEF) and Chairman of the Business Committee for the ISC 2020.