ISC Exhibition 2020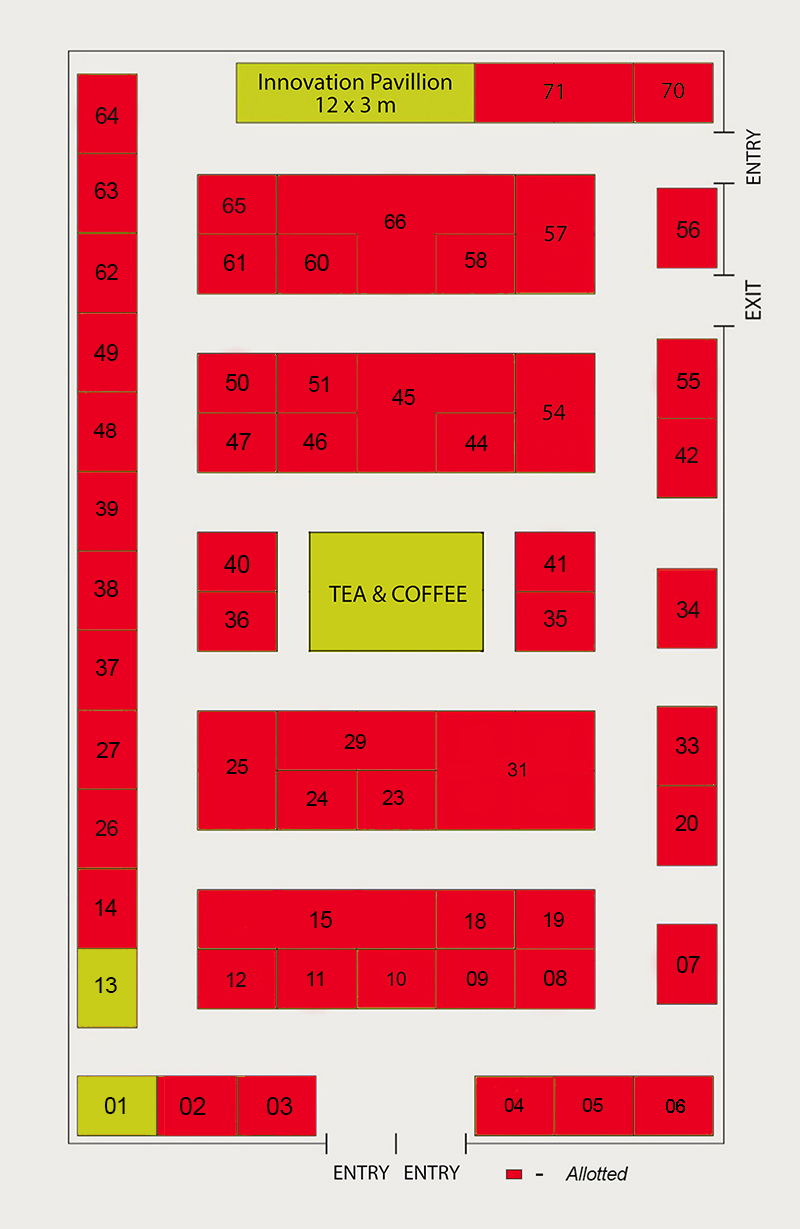 Best Engineering Technologies
Siddhivinayak Agro Products
Akai Flavours & Aromatics
Vedic Pac Systems pvt.ltd
Pardes Dehydration Company
Akai Flavours & Aromatics
International Trade Center
International Trade Center
International Trade Center
Fusion Dehy Foods & Spices
Agro Park Development Company
Siddhivinayak Agro Products
Tomra Sorting India pvt ltd
Chhatariya Veg Expo pvt ltd
Litel Infrared Systems Pvt ltd
Exhibition stalls at ISC is the best way to promote your brand in the world's leading global spice conference. We are offering 75 Octanorm stalls this time each of size 4 metres x 3 metres. The details are as under:-
Each stall comes with carpet, a two seat sofa, electricity, 3 spot lights, four chairs, one counter table, and one round table.
Cost Per Stall: Indian: Rs. 160,000 + GST (Rs. 1, 88,800 inclusive of GST)
Overseas: USD 2500 + GST (USD 3000 inclusive of GST)
A discount of 10% will be provided to exhibitors who have availed stall facility in 4 previous ISC's and 5% to those who availed in 2 or 3 previous ISC's.
All discounts are applicable for 1 stall only
Exhibitors may express their interest to avail a stall during the Exhibition of ISC 2020. They can do so by filling the online form given below after having registered as a delegate for the ISC 2020. A priority list on first come first served basis of all Delegates who register their interest will be maintained and as soon as we commence the sale of stalls we will intimate the Exhibitors who have expressed their interest to give their choices and make the payment.
A discount of 10% will be provided to exhibitors who have availed stall facility in 4 previous ISC's and 5% to those who availed in 2 or 3 previous ISC's.
All sponsorship and the above discounts are only applicable for 1 stall.