Reboot n' Rebound: Beyond the New Normal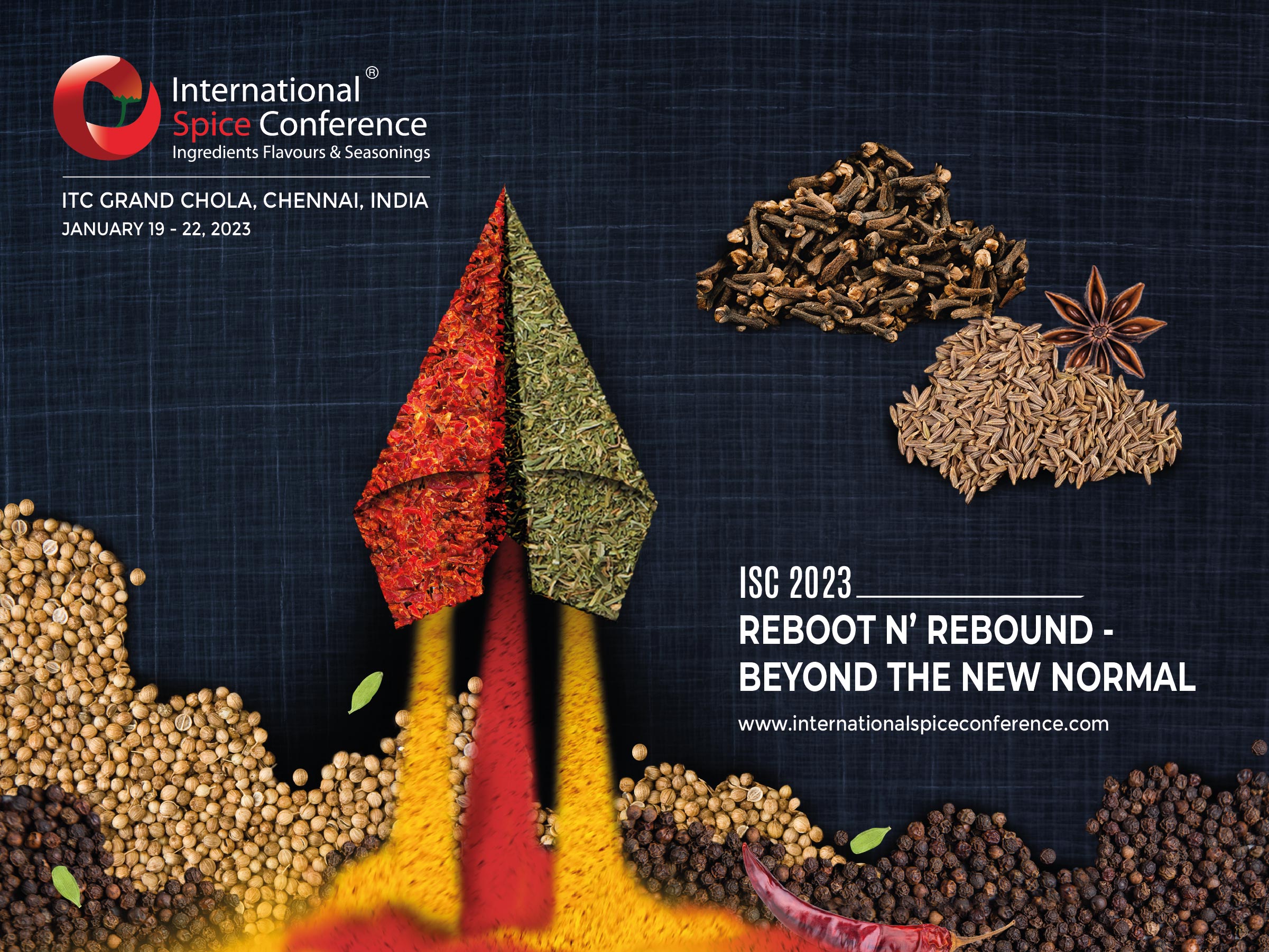 The sixth edition of the International Spice Conference (ISC 2023) hosted over 850 domestic and overseas delegates, 60 eminent speakers and 42 exhibitors from 35 countries. The 4-day event on the theme 'Reboot N' Rebound' – Beyond the new normal' was held at ITC Grand Chola, Chennai from 19 - 22 January, 2023.
ISC 2023 featured some eye-opening discussions and insights on two years of Covid-19, the challenges and the hidden opportunities that the pandemic presented, and the learnings gained thereof. The event featured eight sessions with discussions on problems faced by spice industry in the post-Covid era, adapting to the emerging consumer behaviour trends, product innovation and digital technology- assisted transformations in the sector.
The major topics discussed during ISC 2023:
Covid Impact on global economy influencing trade & food security
Predicting Consumer Behaviour in an Unpredictable World
Embracing Technology and Transformation
Product Innovations
Innovations in Agricultural Practices - Startup led Digital Disruptions
Emerging Trends & Challenges in Food Safety Regulations - Global & Indian Perspective
Sustainability, Biodiversity & Climate Change
The event also saw the release of the AISEF – YES BANK Knowledge Report on "Spices of India: Strides towards Market Driven Imperatives".
Apart from the insightful business sessions, paper presentations, panel discussions, ISC 2023 provided the attendees with varied entertainment programs including a horse race at the Madras Race Course and lively stage performances by renowned artists.