Synthite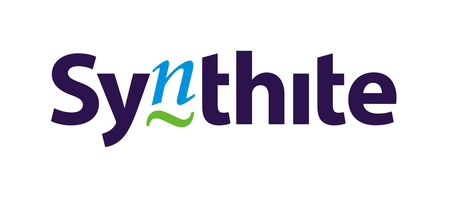 Synthite (www.synthite.com) ventured into spice oleoresin manufacturing in a modest way in 1972. Today it dominates spice oleoresin exports, with group revenues touching the 300 million USD, commanding 50% of the global market share. It has a portfolio of over 500 products, focusing on plant derived ingredients for the flavor and fragrance industry, as well as a dedicated workforce of nearly 2800 proud employees. The company that had its humble beginnings at Kadayiruppu, Ernakulam district, India has today crossed boundaries in setting up six manufacturing units are spread across at Kadayiruppu and Pancode in Kerala, Marudur in Tamil Nadu, Harihar in Karnataka, Ongole in AP, Xinjiang Province in China and has sales offices in Bangalore, Delhi, Mumbai and Ahmedabad in India and Sri Lanka, China, Brazil and USA. Synthite's products have come to be the prized ingredients of some of the world's best known brands- bringing spice, taste, scent and health to millions. During the course of its journey, Synthite has accumulated the Best Export Performer award from The Government of India on numerous occasions, receiving it thrice from the honorable President of India. In all its ventures, Synthite's inspiration is nature, and the driving force, excellence.
Synthite's strength lies in its commitment to creating and delivering real value to its customers through quality products and cost effective processes, and it believes in a partner relationship with its customers. High end instrumentation, a team of the best analytical minds and a commitment to innovation through constant R&D efforts enable Synthite to deliver bespoke solutions that measure up to the most stringent global standards. The C.U Varkey Centre for Research and Quality Assurance at Synthite is NABL accredited and is recognized for its in-house contributions by the Department of Science and Technology, Government of India.
Synthite's commitment to the betterment of the community is driven through the CVJ Foundation, its CSR arm. The foundation takes initiatives to carry out various community development programs primarily in the fields of health, education and housing. Synthite has also been a recipient of various awards for safety and environmental efforts.
Over the years, Synthite has diversified from its core offering, bio ingredients, into spice, farm tech, hospitality, realty and power generation. As part of its strategy of moving up the value chain, Synthite established Synthite Taste Park, an industrial park that caters to flavor creation and seasoning manufacture. From being known as one of the best ingredient provider to the food industry, Synthite has today elevated itself to a solutions provider to the food industry, leveraging on its unparalleled industry acumen. In a marked deviation from its B2B business, Synthite has recently entered people's homes with its consumer spice and masala brand, Kitchen Treasures with its unique proposition- 100% Spice. Synthite has also established a state of the art Technology Centre, which has facilities to host customer teams for collaborative product development. Through these efforts, Synthite is propelling itself to meet the ambitious goal it has set for itself – To become a 550 million USD group by the year 2020.
For more details, visit our website: www.synthite.com